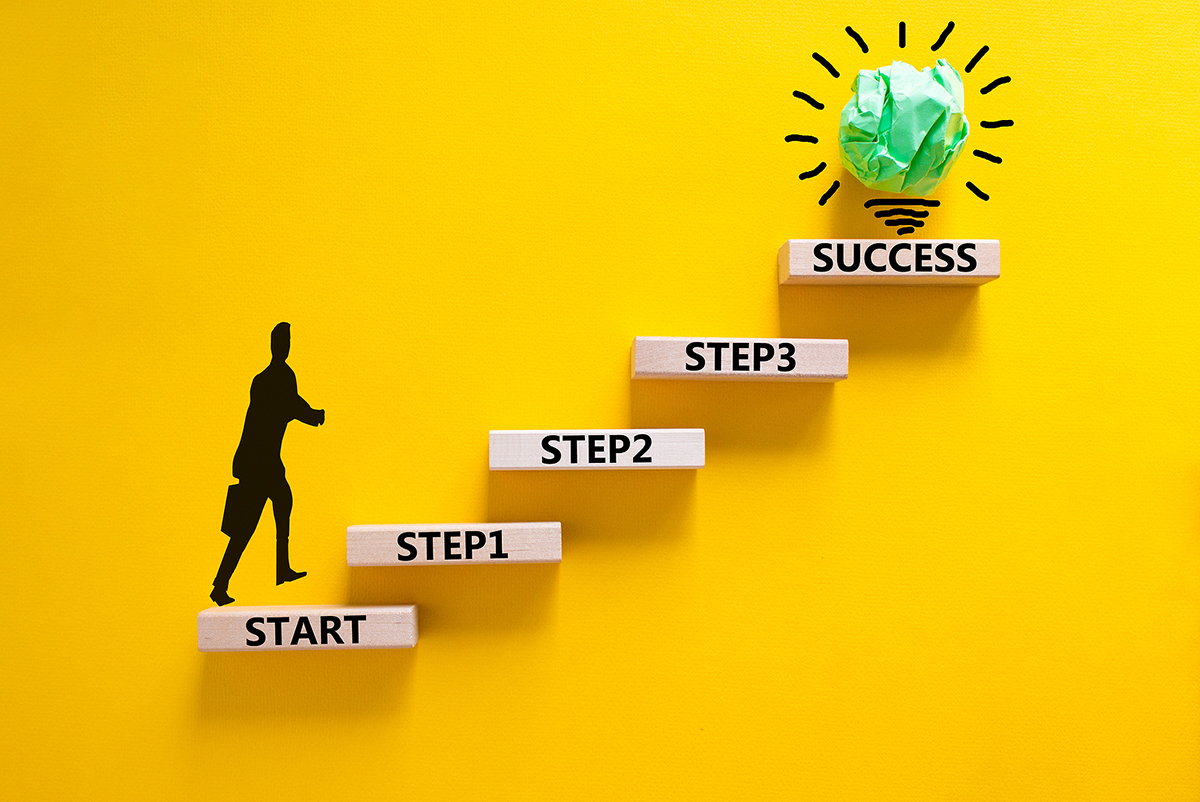 First Steps for a New Website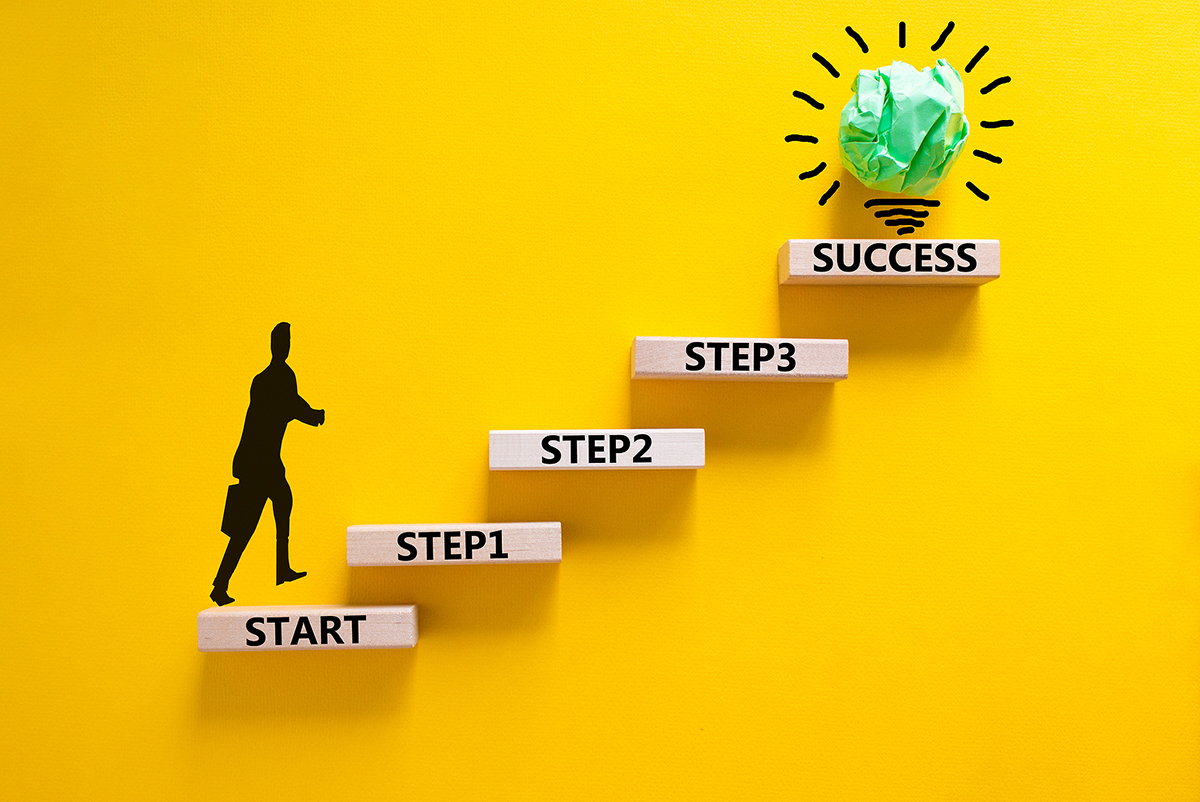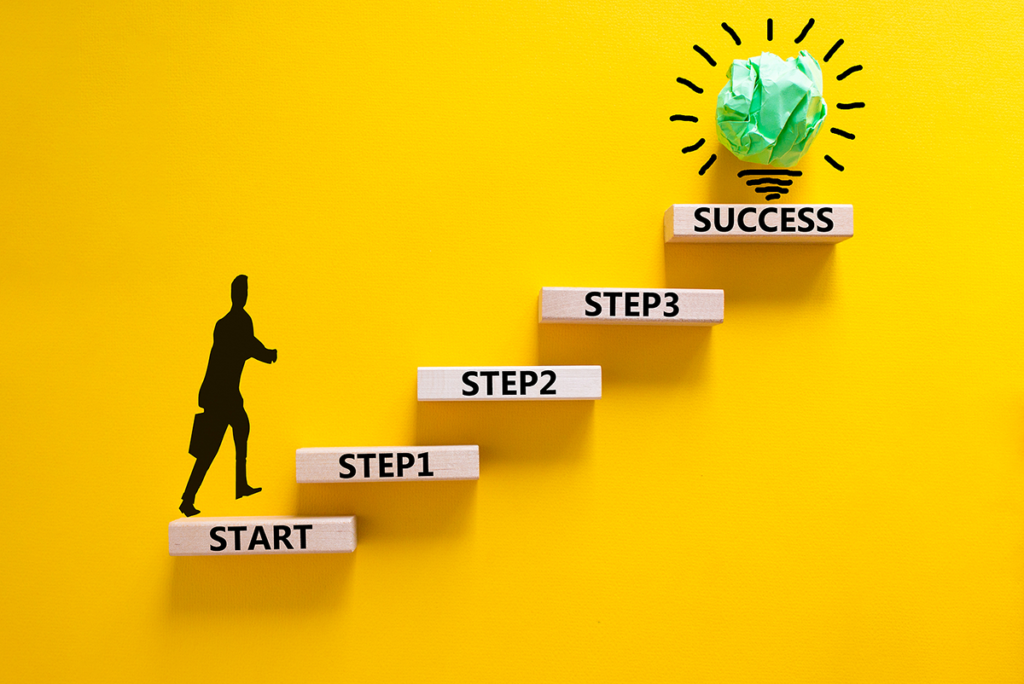 Starting a New Website
If you're starting with your website, it can be difficult to know where to begin. There is so much work to be done with content development and web design, let alone what else may be happening in your business along with the website launch. But taking some time to think through SEO at the beginning of your website development process can set you up for success and ease your stress in the future.
While SEO is ultimately an advanced marketing strategy, implementing essential SEO-minded practices early on can establish the building blocks and make your job easier when you are ready to tailor your campaigns and dive deeper. Outlined below are a few first steps to keep in mind just before and during the launch of a new website. 
I. Pre-Launch Preparation
Define your website's purpose and goals.
Choose a domain name and hosting provider.
Plan the website's structure and content.
Decide on a website builder or CMS (Content Management System) to use.
II. Design and Layout
Choose a website design that fits your brand and goals.
Decide on the pages and content you want to include.
Plan the navigation and menu structure.
III. Content Creation
Write clear and concise website copy.
Select and optimize images and videos.
Create any additional content, such as blog posts or product descriptions.
IV. Launch and Maintenance
Launch the website and test all links and functionality.
Regularly update and maintain the website, including backups.
Monitor website traffic and analytics to track success and make improvements.
Note: The specifics of each step will vary depending on the website builder or CMS you choose. It is recommended to research and familiarize yourself with the platform before starting the building process.
A little more detail…
Pay attention to the domain.
The URL itself isn't going to be critical to SEO needs, but it is critical to building your brand. Make sure your domain name is tied to your brand, product, or the solution you're providing customers. It should be simple, short, and not easily misspelled to ensure you aren't losing potential viewers.
Understand the Basics of Website Hosting
A Website Provider that you can rely on. Hosting your website on a service that is too cheap may lead to bandwidth issues down the line or terrible customer service when something goes wrong.
Search Engine Optimization
Determine some preliminary keywords
Keep in mind this will be a process. SEO is a marathon, not a sprint. When setting up your website, it's impossible to know which keywords will be most important to focus on and which you'll need to lean into to maximize your success. That being said, keyword research at this stage will make a world of difference when creating a website that is meaningfully designed and valuable to your viewers.
Each page of your website should have a clear audience and purpose. Some preliminary keyword research can help you understand different types of user intent. This can also help you identify phrases of words or combinations that you may not have thought of. Use some of this research as inspiration, but don't restrain yourself – your keywords shouldn't be a shopping list that just gets checked off.
At this stage, keyword research helps ensure you're structuring your website intentionally to set you up for long-term success.
Begin drafting content
Once you have an idea of the website structure and have done some preliminary keyword research, it's time to begin writing some content. The most important thing to remember when it comes to the content on your website is that relatability and quality are key. Even if SEO-optimized content is your ultimate priority – don't forget that you are writing to a human audience. A helpful acronym to keep in mind is EAT. EAT stands for Expertise, Authoritativeness, and Trustworthiness. Google itself considers these three concepts critically important. The concept is even incorporated into the Google algorithm.
There is no magic bullet regarding page length, style, or word choice. You should write as much as you need to tell the story. Your content should be unique and speak to your brand's value proposition.
That being said, what makes for good SEO is generally the same content that makes for a good experience for your website visitors. Concerning content length, keep in mind people's attention spans. (300-700 words is a good baseline.) Break up the content into smaller, easily digestible paragraphs that are more user-friendly than long blocks of text. And interlink whenever possible. By including links to other pages where it makes sense, you can improve your website engagement, keeping people on your website for longer. This improves your SEO optimization and encourages your visitors to dive deeper. (Case in point: How much time have you spent falling Wikipedia rabbit holes?)
One last note about content – think beyond just the written word. With SEO, it can be easy to focus on the words on the page but keep in mind images and other forms of media as well. Make sure your images are sized correctly for websites. Keep the total size of images on the page to 3 MB or less for optimal page loading. But there's so much more to it. Consider adding video content, audio, or whatever forms of multimedia you can. Everyone consumes content differently. The more methods you utilize to get your content to your audiences, the more ways you have to connect.
Spend some time on page-level optimization.
Once you have some basics covered, it's time to focus on page-level optimization. There are a few steps that are set up from a website's initial launch that will save you so much time down the road.
Pay attention to title tags: They should be about 70 characters in length and contain the keyword that is the priority for the page. 
Include meta descriptions: This is an opportunity to describe what's on the page and speak to the web searcher so they can understand that your page is what they're looking for. Keep this description to about 160 characters and include keywords as close to the front of the sentence as possible.
A note about headings: Your H1 heading should have the keyword for that section. Be sure to nest (H1, H2, then H3 is great but don't go from H1 to H2 to H4.) Keywords should be used as they make sense for nested headings, but don't overdo it. Use headings intentionally for maximum impact.
Stay focused on the point: If you've done your initial brainstorming and strategizing correctly, you should be able to identify in a straightforward concept what each page is about. Keep this in mind as you continue to structure your website.
Don't forget your technical setup.
Once the website is built, a few additional steps must be taken.
Analytics and Search Console
First and foremost, set up Google Analytics. This will track what's happening once people get to your site. This is critical to begin gathering the data you need to continue improving upon your website in future edits and updates. 
Next, set up the Google Search Console. This houses Google's data about your site. It has search phrases, page queries, impressions, conversions, and more. Google keeps the data for 16 months, providing another essential source of intel for you as you continue building.
You'll also want to ensure that you have an XML sitemap. This file helps Google understand your website's structure so that the search engine can understand what pages are contained within your website and how to reach these pages.
This legwork is unhelpful if your website isn't indexed on Google. About two weeks after you've launched, once you've made sure you've covered all of your bases, go into your Google Search Console to double-check that your website has been included in Google Search results.
For WordPress Users
Finally, there are a couple of plugins that you can install that will save you time and improve your viewers' experience. An SEO plugin will make optimizing your website much more accessible by providing helpful suggestions, helping you track keyword usage, and more. Less obvious but also essential to install during a website's early days is a cache plugin. This can help page speed by providing a static webpage version to returning visitors.
Best Practices
Once the technical aspects are down, achieving and maintaining good SEO is all about ensuring that your website answers your viewers' questions accurately and effectively. This means that, above all else, it is essential to be intentional.
Be intentional with your web pages by ensuring that each has a clear audience, intent, and purpose. Be intentional with your UX/UI as well. If you rank well and people come to your website but don't engage, your ranking may drop. Google wants to make sure people can find what they are looking for.
Remember that people can land on any part of your website, but a well-designed website structure will enable you to capture those viewers and funnel them to the right webpage that suits their needs.
If you're working with a web developer (or designing a website on your own) keep in mind some of the new standards expected of modern websites. Things like ADA compliance are critical, so you aren't unknowingly excluding specific viewers. Page speed and mobile readiness have also become increasingly important. No one is going to sit around and wait for a website to load, and as more people continue consuming more content on mobile devices, any page that isn't mobile-ready will turn away potential viewers.
And, perhaps most importantly, remember that an SEO plan at the beginning can be helpful, but it is still just a preliminary roadmap. As your website grows and develops, you will need to adjust your SEO strategy accordingly.
Make sure to check your site regularly for fixes and updates!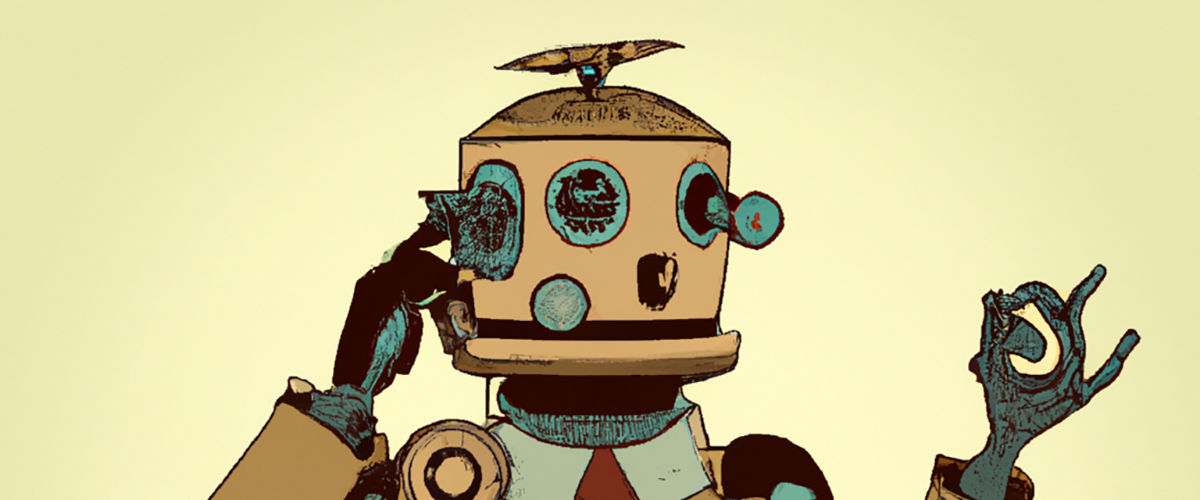 Bizbotweb started in 2016 as a test case for a website that could help people build their own website, before DIY web Builders were prominent. Now we want to help people own their IP, manage their website, and help with basic WordPress Setups. It's not complicated, but does take work. We are working to make it easier.